Check out our
Fan Favorites
Baton Rouge Beets
blackened and seared roast beets, potato hash, sautéed mushrooms, onions, and fresh herb emulsification (GF) (V)
Garbage Burger
Florida natural beef, egg, avocado, bacon, cheddar, green leaf lettuce, & tomato
Shrimp n' Grits
Wild caught shrimp, spicy Chorizo sausage, creamy citrus grits, local veggies
Drunken Fish
With tequila cream sauce
Tapas
small plates to share, taste, and experience…
Potstickers
lemongrass chicken and edamame stuffed, sweet teriyaki (Vegan Option)
Masa Corn Cake
crispy masa, cheese, topped with sour cream, and scallions
Burrata Avocado Caprese
tomato, fresh basil, balsamic
Roast Beets
goat cheese, apples, candied walnuts, balsamic, local honey (GF, V, DF)
Guacamole
Made to order, served with home-made corn chips (GF) (Vegan)
Herbed Hummus Platter
veggie sticks, warm pita, quick pickles (Vegan)
Nachos Nomad
House-made cheese sauce to die for, pico, sour cream, choice of black beans, ground beef, or chicken (vegan option)
Cauliflower Crust Pizza
fresh mozzarella, tomato, basil, button mushrooms (gluten free)
All items can be modified to be to be gluten free
Add chicken, steak, shrimp, salmon, vegan crab cake, or a grilled portabella cap
The Kale Caesar
sweet potatoes, cherry tomatoes, house-baked croutons, avocado Caesar dressing.
The French Salad
sauteed shallots, walnuts, roast beets, cranberries, goat cheese, organic greens, and balsamic glaze (vegan option)
Add shredded duck for $6
The Super Veggie
chic peas, black beans, beets, zucchini, carrots, cucumbers, feta cheese, tomatoes, onions, roast pepper vinaigrette, organic greens (vegan option)
Greek Salad
boiled egg, imported olives, tomato, cucumber, feta cheese, onion, mixed organic greens, traditional Greek dressing
Casual Grub
Burgers include potato salad & a house-made pickle.
Gluten-free wraps and buns available
Beyond Meat Burger
Are you sure this isn't ground beef? Sooo good! Pea and beet based.
Garbage Burger
house-ground all natural beef, fried egg, farm slab bacon, cheddar, avocado , tomato, Georgie lettuce
Classic Burger
house-ground all natural beef, lettuce, tomato pickled onions, & monterey cheese
Burritos
Beans, rice, cheese, sour cream, and a choice of veggies, ground beef, or pulled chicken (vegan option)
Smother it in Chipotle Bechamel $2
All items can be modified to be to be gluten free or vegetarian / vegan unless noted otherwise
Gyro
Choice of lamb strips or marinated chicken, lettuce, tomato, and home-made yogurt sauce
Warm Duck & Brie Sandwich
finished with shallots, cranberries, & spinach on Brioche
Nomad Pie
Pile of delicious mashed potatoes with ground beef or veggies, topped with cheese, pico de gallo, and sour cream
The Tikka
Choice of chicken or grilled local veggies, House-made hummus spicy herb aioli, lettuce, and tomato in a warm pita
Vegan ``Crabcake`` Sandwich
Spiced chic pea cake, house-made vegan tartar, lettuce, tomato, and onion on bun
Fish Tacos
fresh haddock, Mexican slaw, chipotle remoulade (GF option)
Sub shrimp for $3
Portabella Sandwich
Baby spinach, tomato, balsamic, and goat cheese on a house-made bun
Dinner Entrees
Available After 4pm.
We always have additional fresh fish specials and more
Walnut Crusted Chicken
Kale & cranberry ancient farro grains, seasonal berry crema, with local veggies.
Hibachi Flat Iron Steak
Peppers, onions, mushrooms, red bliss mashed potatoes, sesame soy pan sauce, with local veggies
Drunken Fish
Fresh haddock, lightly dusted, cilantro tequila cream, citrus grits, local veggies
Wild Salmon Couscous
Fresh, blackened salmon, Israeli Cous Cous with organic veggies
Creole Shrimp n' Grits
Spicy sausage, creole tomato ragout of local vegetables
Vegetable Casuela
A mess of veggies, sweet potatoes, red skinned potatoes, wilted spinach, crushed tomatoes, queso blanco.
Add salmon, wild shrimp,or fresh catch
—-Vegan Option
Vegan Beet Steak
Blackened, sliced, potato hash, peppers, onions, mushrooms, herb pesto
Vegan Crab Cakes
Chicpea & kelp cakes over Israeli Coucous with local veggies and house-made vegan tartar
Meatless Sausage and Grits
Beyond meat sausage, peppers, onions, creamy grits, local veggies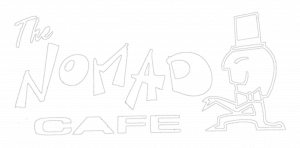 2002 S Harbor City Blvd, Melbourne, FL 32901
Tue-Thur: 11.00 AM – 8:30 PM
Fri: 11:00 AM – 9:00 PM
Sat: 12:00 PM – 9:00 PM